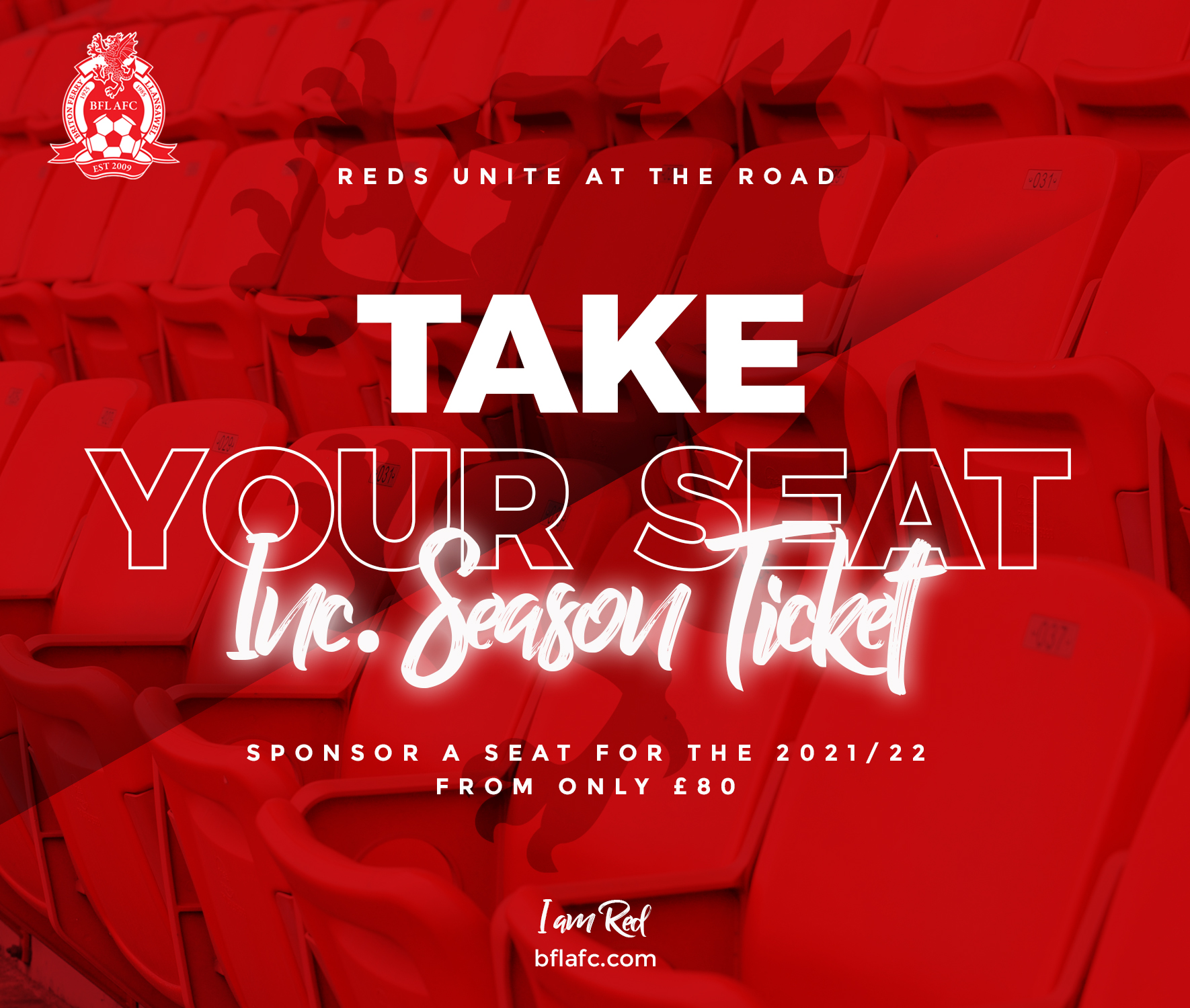 New! Sponsor a seat includes season ticket for the 2021-22 Season (plus pre-season games) - £80.00

We now have a once in lifetime opportunity with our 'Sponsor A Seat' campaign for the 2020/2021 season, with all monies raised helping the club to install more than 225 new seats in our main stand as part of the continued modernisation of the Old Road Ground. This is to meet Tier 1 licence ground-criteria requirements for the next level of the Welsh football pyramid and offer improved facilities for fans.

This fantastic sponsorship opportunity is available for season 2020/21. You can have any name, for you, a friend, a relative, the memory of a loved one or a company. Each donor will be getting their name included on a special mural to be installed in the main stand.

We are offering you the chance to sponsor a seat for £80 including a season ticket with a guaranteed seat for the 2021/22. The season ticket will allow you access to all Reds games at the Old Road including the first team, development, ladies, youth and academy.

If you wish to be a seat sponsor, or buy one on someone else's behalf, and be recognised with your name etched in the club's history, please click the link below.
We thank you for your continued support.
Fee is non – refundable
All fees must be paid in advance
Season tickets are issued with payment of fee and are non transferable
Season tickets must be shown at every entry to games at the club.
In the event of losing your season ticket please inform the club secretary and he will issue a new one
Seat is guaranteed for 1 season and to all Briton Ferry Llansawel Matches played at Old Road
The same seat within the ground is not guaranteed to ticket holders for every match.
10% discount provided at the Bar
In the event of lockdown due to COVID-19 and the seat becomes unavailable for use – games will be added and membership of scheme extended
Briton Ferry Llansawel reserve the right to refuse the sale and to remove season tickets for any reason deemed acceptable to the Board