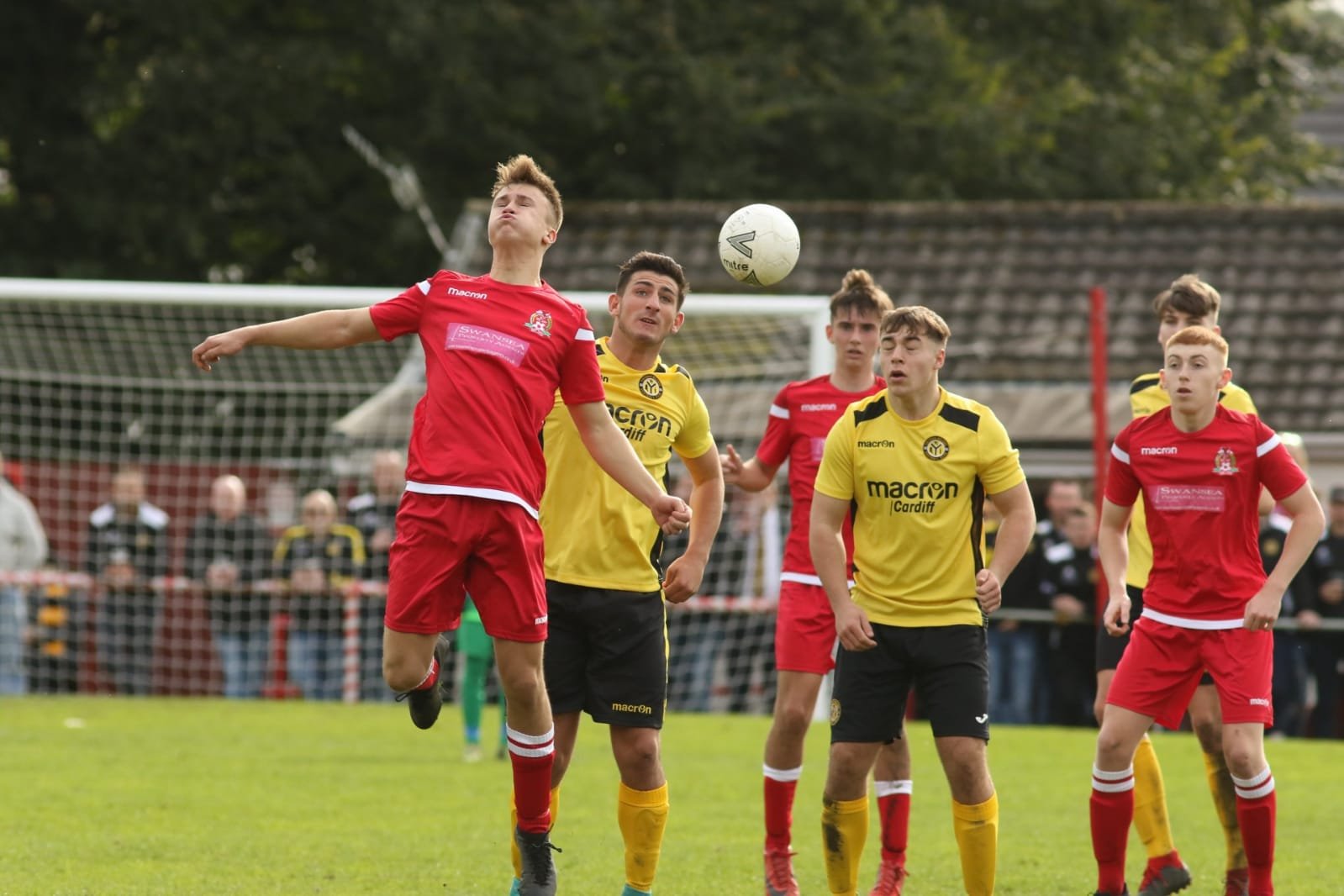 Jonathan Davies continues to impress in his first season in charge having won 4 drawn 1 lost 1 in February and March.
His team continue to fight for second place in Reserve Division West behind runaway leaders Cardiff Met.
In February a Hamad Aldosari goal earned a point at Llywdcoed with the hosts scoring their goal in very contreversial circumstances after a ball was kicked out for an injury.
February ended with a 3-2 home win against Garden Village, Jordan Harris, Alex Brayley and Aldosari again earning the win.
March begun with a postponement at Trefelin before the teams first loss of 2019, a narrow 1-0 away at Pontardawe.
Revenge was sweet though days later in the return game with goals from Brayley and Aldosari resulting in a 2-1 win.
This was followed by a superb 5-1 win home to Llywdcoed with the prolific Aldosari scoring another two as well as a brace from 17 year old youth midfielder Jared Lake, manager Davies even got in on the act with a 25 yard screamer after coming on from the bench.
Finally March finished with another dominant 4-1 win at home to Penydarren, Cam Williams, Kirk McNally and yet another two from Aldosari doing the job.
Only four games now remain in April, Goytre Utd home and away, Trefelin away and Penybont away this coming Saturday.