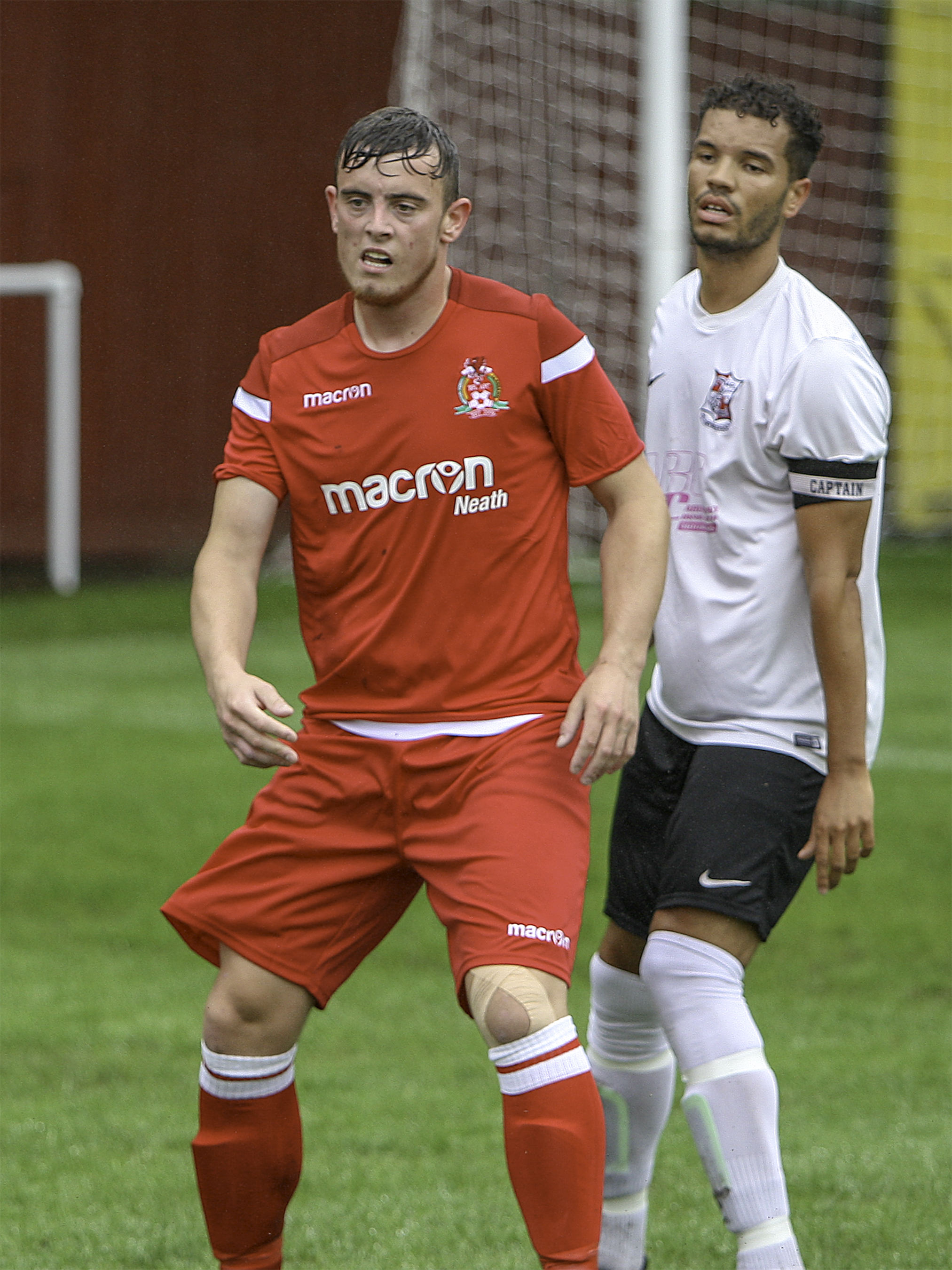 The Team
McFenton, Baker, Bevan, L Harris (1), Sylvester, Hudson, Hughes, C Harris, G Jones, Brock, L Jones (1)
The Subs
Probert, Cockings, Hillier, Ncube, Napierella
The Reds gained a 2-0 win against visitors Monmouth Town but could have been much more if not for the heroics of visiting goalkeeper Andrew Delve.
After a hugely disappointing 2-0 loss at home the week before against Goytre FC it was essential that Carl Shaw's team got back to winning ways before they travelled to Haverfordwest this Saturday.
The manager welcomed back Sam Baker from suspension at left back who replaced Daniel Kingdom who was away, Liam Hughes also took his place back in the starting eleven with Tyler Brock missing, other than that the same team was given the chance to make amends for the week before.
From the off the Reds seemed much more comfortable in possession looking to play out from defence with the visiting defence playing a very high line and offside trap tactic.
The midfield trio of Warren Hudson and the Hughes brothers Steve& Liam were industrious in the middle of the park and were creating good openings in the early stages for the forward line of Gav Jones, Luke Jones and Cam Harris.
Keeper Delve was a huge obstacle for the hosts though and he pulled off no fewer than 4 one on one saves in the first half, the only time he was beaten was after a shot came off his own defender and was slammed home close to the goal line by last season's double Player of the Year Luke Harris.
In the second half the pattern remained one way but again Delve was inspirational in goals putting in one of the best goalkeeping performances seen at the Old Road in a long time.
Finally the second goal did come and it needed to come from the penalty spot to beat Delve, a lung bursting run from full back Baker was put to a stop in the box with a clumsy challenge that merited the penalty decision from referee Kim Fisher.
Up stepped forward Luke Jones who made no mistake side footing the ball past Delves left for his first competitive goal in the Red jersey and sealing the win and place in round two.