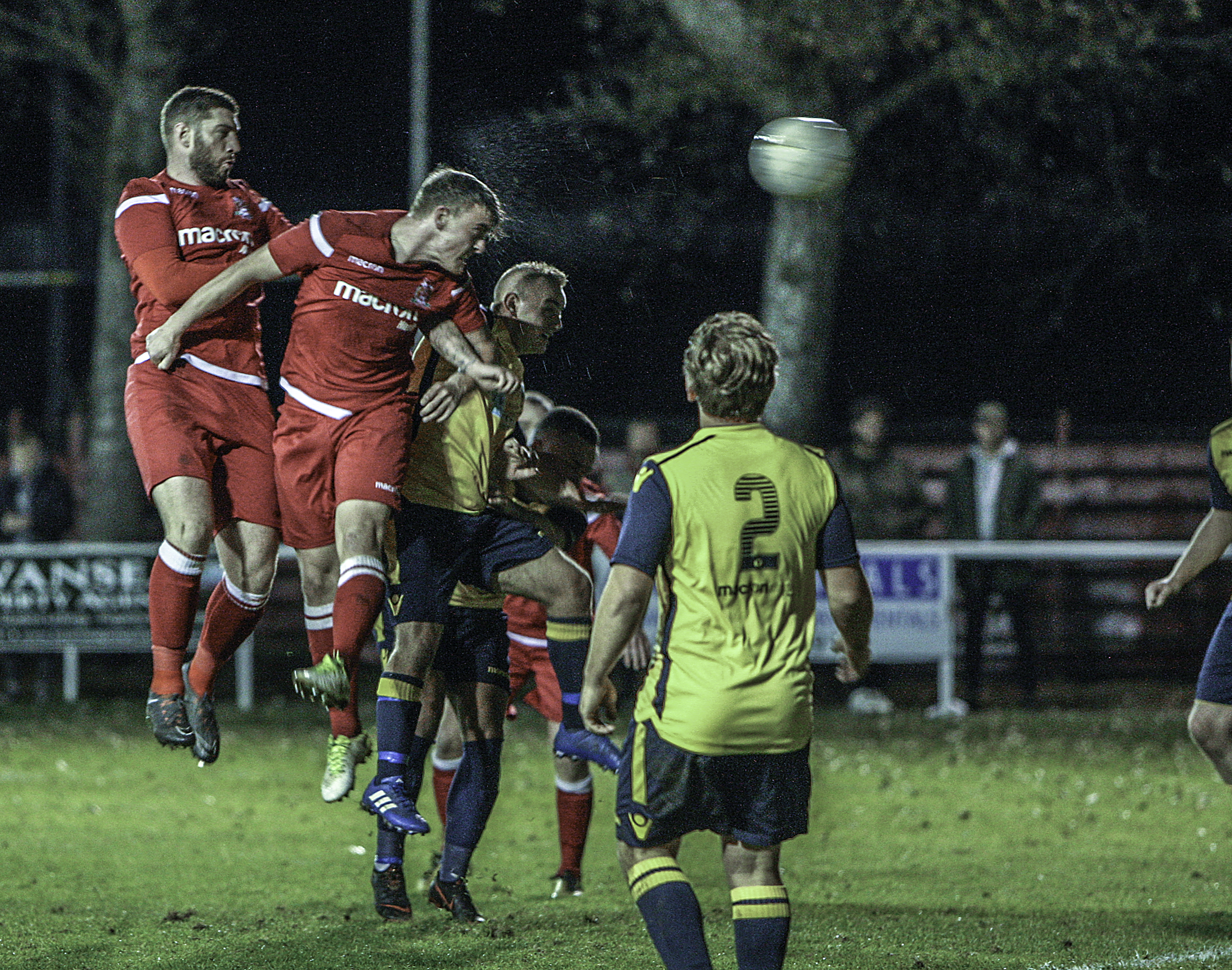 The Team
McFenton, L.Harris, Kingdom, Hillier, Bevan, Healey, L.Hughes, Ncube, Jones, Brock, Davey
The Subs
Probert, Baker, C.Harris, Thomas, Gavin Jones
A second half Luke Jones header saw the reds draw one all against third placed Cwmbran Celtic on Saturday afternoon at the Old Road in Welsh League Division One.
In what was a great advert for Tier 2 a great battle between two ambitous teams ended in a stalemate with a first half goal from Josh Bull cancelled out with Jones' header in the second half in what was probably overall a fair result.
Manager Carl Shaw was without Warren Hudson so a first start was given to Liam Hughes in midfield, also young winger Arnold Ncube was given his first start of the season, Dan Kingdom came in at left back for Sam Baker who was not fully recovered from a dead leg.
In a lively start from the hosts the pace of wingers Ncube and Davey on the flanks were looking to be a positive option and the first chance saw Ncube break through the defence only to see his lob drop wide of the post.
After another effort from Luke Jones went wide an even better chance saw Steve Davey through on goal but with the goal at his mercy he drove his effort over the crossbar.
After the first 20 minutes of dominance Celtic slowly started to get a grip in the game and showed why they were sitting in third place creating some good chances before the breakthrough on 38 minutes with prolific forward Josh Bull fed he made no mistake with a low left footed drive past the dive of McFenton for 1-0.
The Ferry nearly responded with an equaliser before half time after some great work from Brock fed Ncube but his effort was cleared off the line.
After a Chris Ham header was saved by McFenton early in the second half the Reds got their equaliser through Luke Jones on 53 minutes, an Ian Hillier long throw was headed back out to the central defender and he delivered a perfect cross back in for the bullish centre forward who give kepper Lewis Watkins no chance.
In the last half hour the visitors had two big appeals for penalties waved away by the referee and sub Gavin Jones who looked lively since being introduced tested Watkins with a good effort.
Chris Ham who again was impressive throughout tested McFenton before a Gav Jones free kick asked questions again from Watkins with both keepers superb in the second half.
Overall a great game and a decent point for both teams.