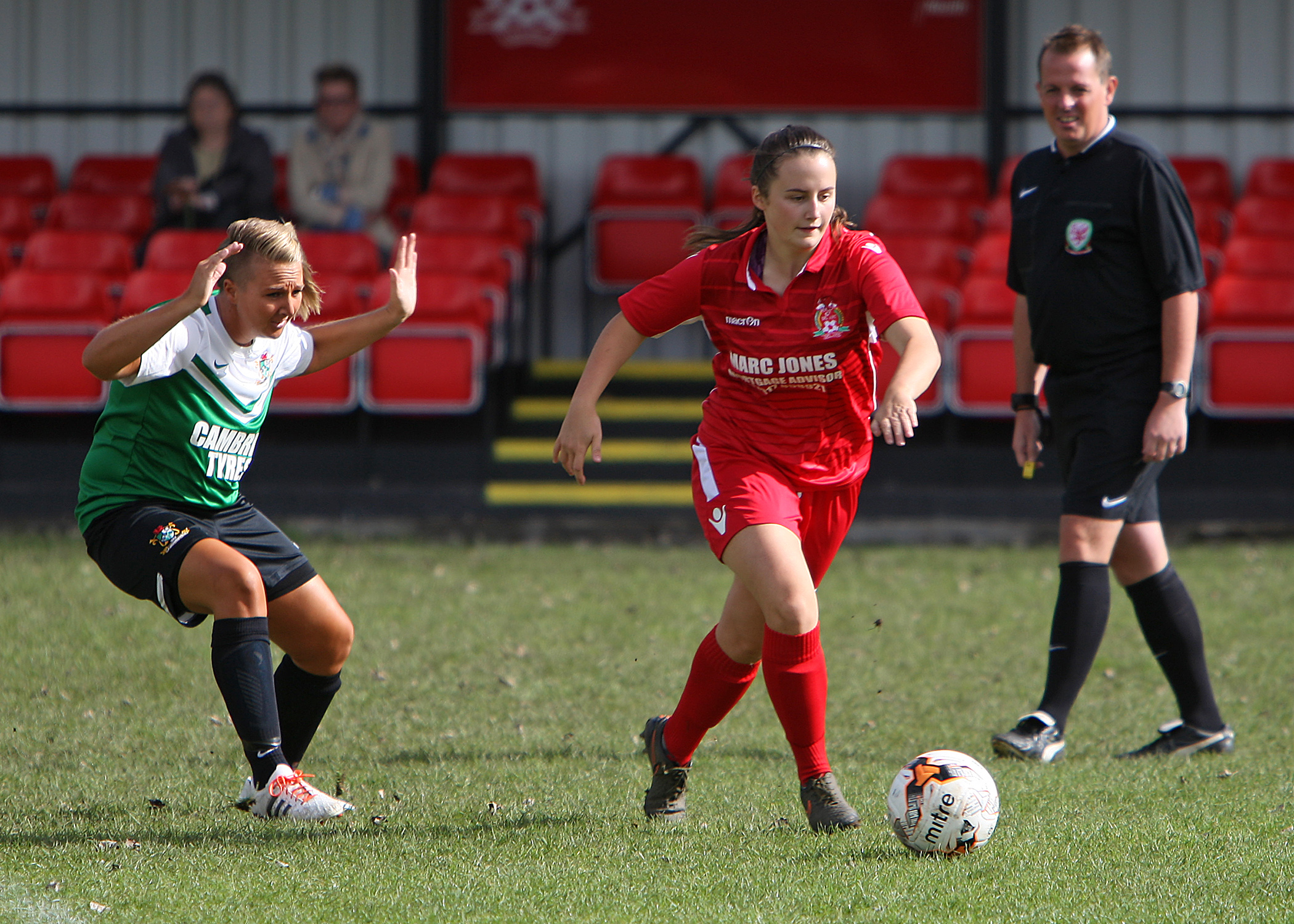 The Team
Jessica Garlick, Anya Welch, Becca Rees, Catrin Davies, Laura Braithwaite, Lucy Powell, Megan Kearle ●1, Renee Day, Lowri Ridings, Ela Roberts, Aimee Heath
The Subs
Luciana Linciano, Beth Kennedy, Carys Price, Niamh Terry, Carys Wilklinson
Aberystwyth Town Ladies v BFL Ladies – Welsh Women's League (Sun 6th May)
Briton Ferry Llansawel travelled to face Aberystwyth on Sunday. The reds started the game the brightest and put the hosts under a lot of early pressure and would have been ahead had it not been for some great saves from Aber keeper Ffion Ashman. Firstly she pushed a corner from Lucy Powell over the bar as it seemed to be curling into the far corner then she produced a great save to push a Renee Day shot around the post. After the first 15 minutes Aberystwyth came into the game more but it was the reds that took the lead on the half hour mark when Powell played the ball to Megan Kearle and she went on a great run beating three players before slotting the ball into the corner of the net. After the goal the visitors controlled the remainder of the half and went in at the break looking comfortable with their 1-0 lead.
HT: Aberystwyth Town Ladies 0 BFL Ladies 1
As expected the hosts came out and started the second half well. In the 46th minute Ferry keeper Jess Garlick pushed a free kick around the post but the Aberystwyth team continued to press higher up the field in the second half and made it difficult for the reds to get their passing game going. On 61 minutes the scores were level following a long ball up field that wasn't dealt with by the Ferry keeper and defence and the ball was clipped past Garlick into the open net. The hosts continued to have the better of the half but the hardworking Ela Roberts did get away in the 74th minute only to see her shot well saved again by Ashman in the Aber goals. In the 83rd minute Aberystwyth took the lead with a great strike for 25 yards from Caroline Cooper that flew into the roof of the net and the hosts were able to see out the game and pick up an important 3 points in the race for promotion.
FT: Aberystwyth Town Ladies 2 BFL Ladies 1