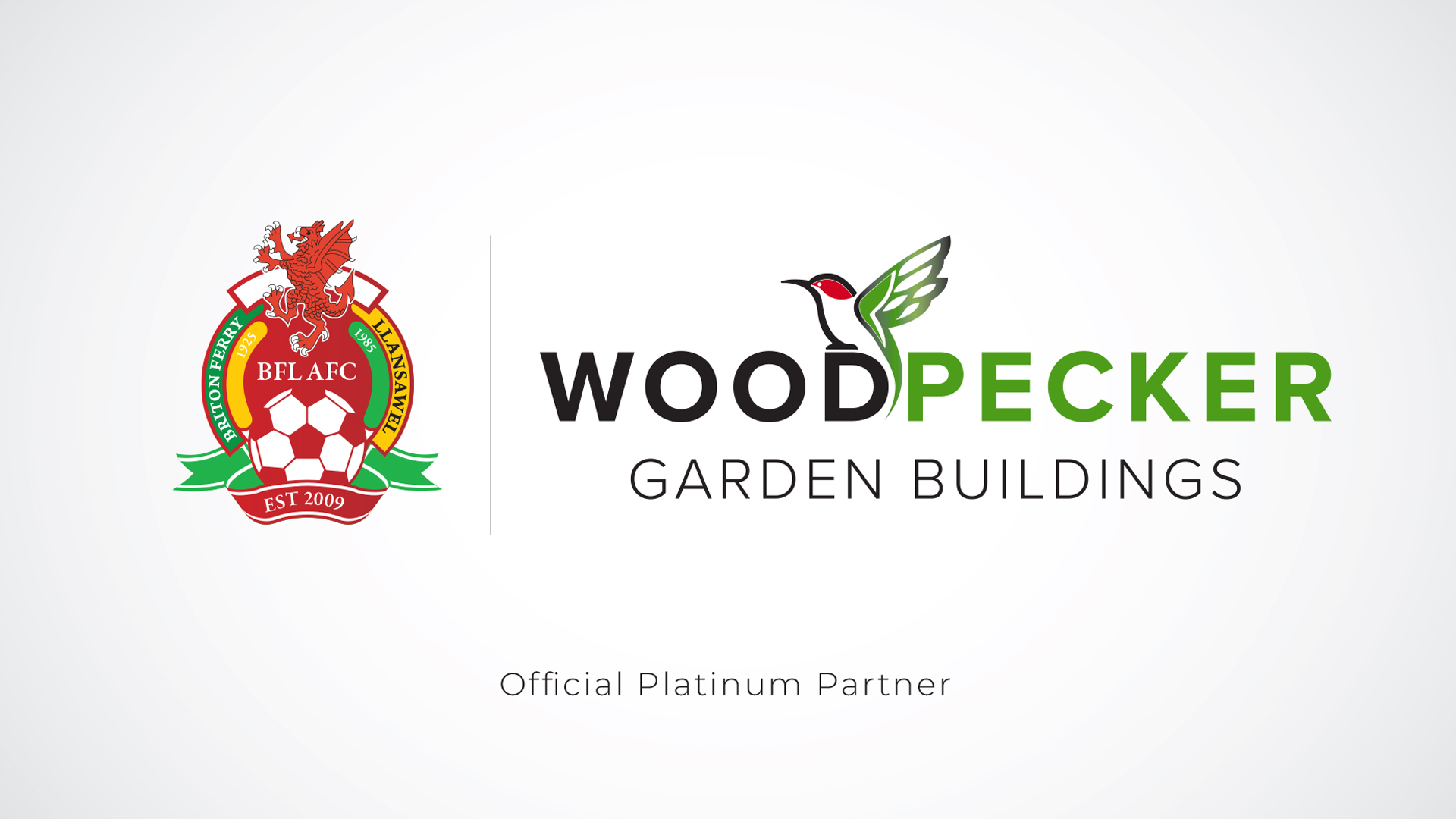 Briton Ferry Llansawel AFC are delighted to announce that Woodpecker Garden Buildings has become an official Platinum Partner for the 2023/24 Season.
The partnership marks a significant milestone for the Reds in supporting the club's development and creating a lasting positive impact within the community.
Woodpecker Garden Buildings, a leading company renowned for its excellence, will proudly feature as the principal sponsor of Briton Ferry Llansawel AFC throughout the 2023/24 season.
"We are absolutely delighted to have Woodpecker Garden Buildings on board as a Platinum Partner for the upcoming season," said Steve Davies, Head of Commercial for Briton Ferry Llansawel AFC. "Their reputation for quality craftsmanship and community engagement aligns perfectly with the values we hold dear as a football club. This partnership will undoubtedly create new and exciting opportunities for our players, supporters, and the club as a whole."
The sponsorship agreement demonstrates Woodpecker Garden Buildings' commitment to supporting local initiatives and investing in the growth of sports at the grassroots level. "At Woodpecker Garden Buildings, we are passionate about making a positive impact in the communities we serve," said Steve Carey, Director of Woodpecker Garden Buildings. "Partnering with Briton Ferry Llansawel AFC allows us to contribute to the development of the club, at all levels. We are excited about the possibilities that lie ahead."
The 2023/24 season promises to be an exciting journey for Briton Ferry Llansawel AFC, and the support from Woodpecker Garden Buildings will undoubtedly provide a boost to the club's ambitions and aspirations.
---
Woodpecker Garden Buildings is a leading company specialising in designing and constructing premium garden buildings, rooms, summer houses and more. With a reputation for craftsmanship and personalised service, Woodpecker Garden Buildings aims to transform outdoor spaces into inspiring havens for customers across West Wales.

To view their range of Garden Buildings visit https://www.woodpeckergardenbuildings.co.uk