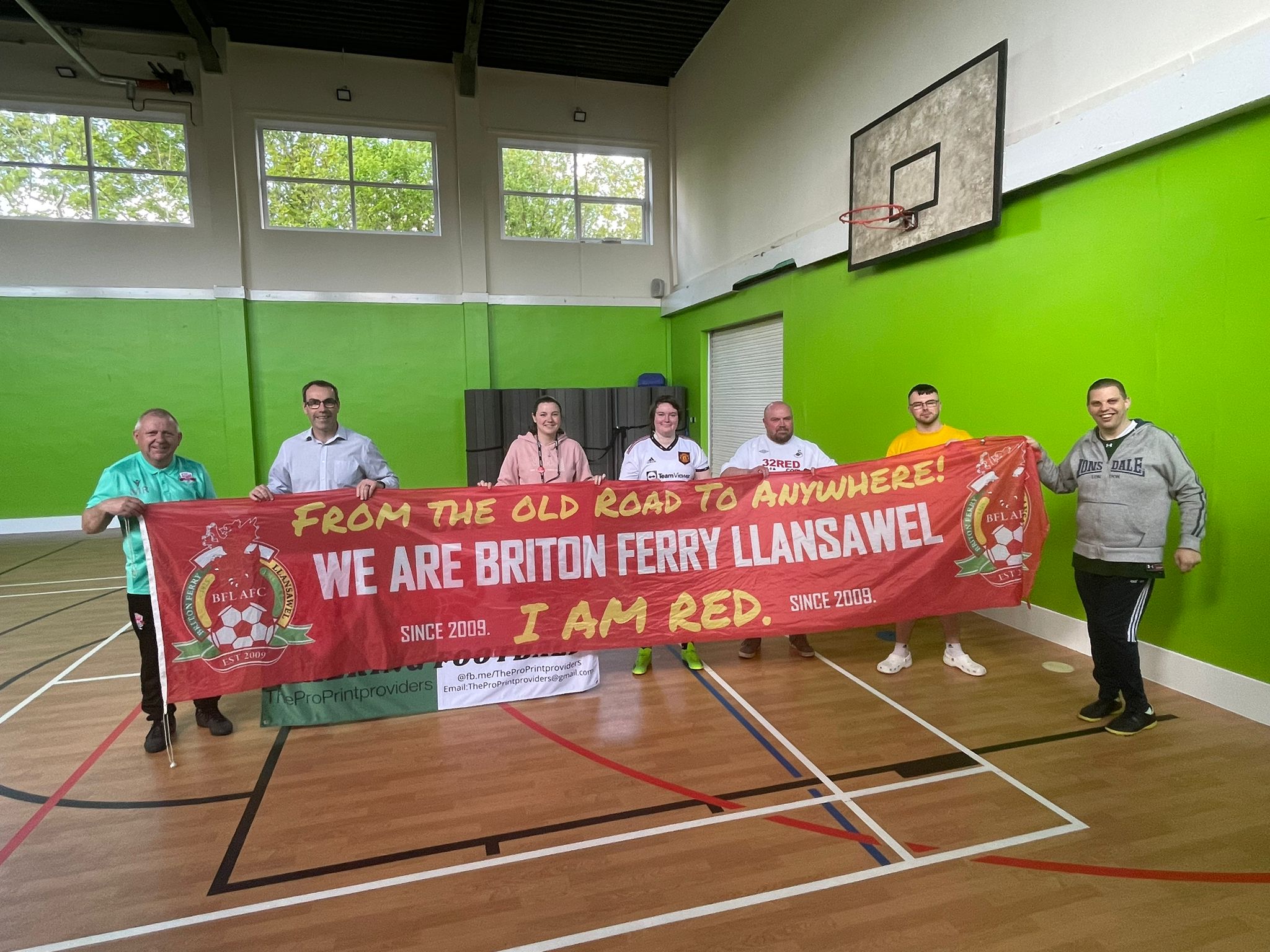 Briton Ferry Llansawel AFC are delighted to announce a new partnership between Neath YMCA and Wales Walking Football Federation.
The agreement will form new teams underneath the governance of the club to provide walking football for all abilities for people in the local area to start in season 2023/24.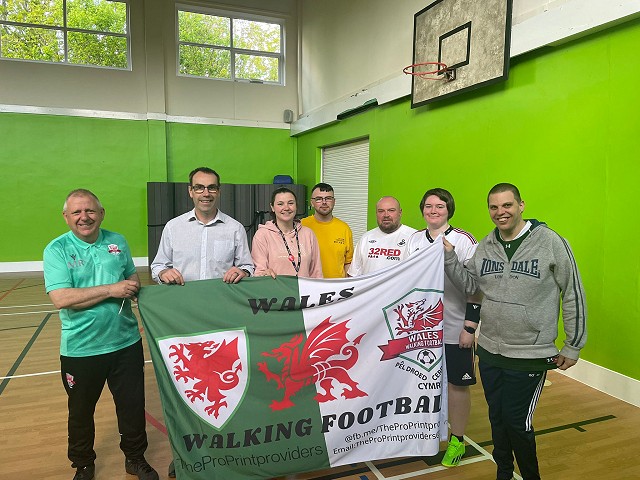 (Martin Ransom, Wyn Evans, Claire Hicks and members of Neath YMCA walking football pictured)
Wales Walking football over 50s & 60s Team Manager Martin Ransom said 'We are thrilled to be able to join forces with those at BFL to provide both competitive Walking Football as well as sessions for all abilities including PAN Disability members. Currently we host sessions for all abilities at Neath YMCA on Fridays 2-4pm every week, these are currently free of charge and include refreshments after too. Anyone can attend and enjoy these in a safe and friendly environment. We have already started to plan to host the Welsh Walking Football Open at Old Road in the summer of 2024 so exciting times ahead!'
YMCA Centre Manager Claire Hicks said' Here at YMCA Neath, as part of our Y-Sports4all strategy we recognise health and wellbeing is the bedrock that enables people to develop in all areas of their life, from education and employment to relationships and social networks.
Walking football is a great way to stay active and socialise with others. Plus, it's a fun twist on the classic game. We have a fantastic group and our sessions are available to all abilities, and we have been very fortunate to have a highly qualified walking football coach in Martin who leads the way.
Stuart and all the team at Community Reds have supported us from our humble beginnings and we are very excited to be joining forces and extend our community reach and play on the training facilities and of course the famous Old Road.
We have used the beautiful game to create beautiful friendships and we look forward to what comes next.'
Briton Ferry Llansawel AFC chairman Wyn Evans added' As a club we always want to evolve and grow and with us now joining forces with the WWFF and Neath YMCA we are excited to be able to host walking football for all abilities under our umbrella at Old Road, with this new venture we will now be able to provide football for girls, boys, women and men of all ages and abilities with no discrimination at all.'
Stuart Williams speaking on behalf of the clubs Community Reds group stated' I met Martin and Claire from Neath YMCA through our weekly Friendship Club and after discussions we found out that we could come together to help raise awareness for all our groups while also providing a platform at Old Road that can benefit people within our area who want to access football sessions for all abilities, we can't wait to welcome everyone on board as part of our club.'
Sessions will be held at Neath YMCA, Llandarcy Academy of Sport and the Old Road starting from July, if interested please contact Martin via email on- martinjransom1@gmail.com