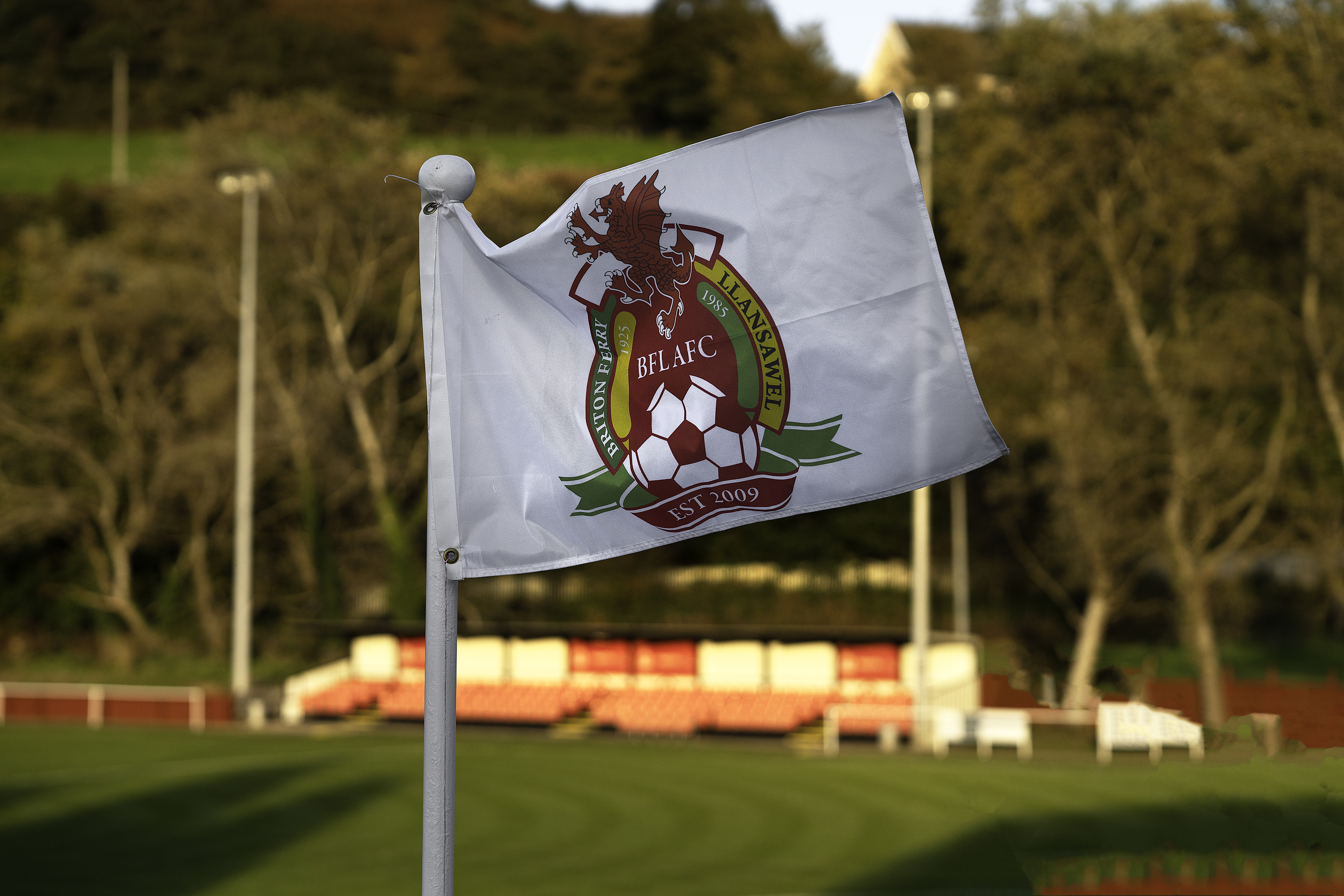 GROUND IMPROVEMENTS PRESS RELEASE
Briton Ferry Llansawel AFC are working with Neath Port Talbot Council to achieve the FAW Tier 1 License at the Old Road Ground, allowing us to fulfil our ambition to return topflight football to our community, by securing our place in the Welsh Premier League.
As a club, we have invested heavily over the past 10 years to develop the Old Road Ground. A significant amount of work has already been carried out to improve the ground's infrastructure. We are committed to continuing that development, so that we retain our place as one of the best sporting facilities in the local area, benefiting people of all ages and backgrounds.
Most recently, work has been carried out through 'Building Safer and Reliant Communities' funding to make the ground fully accessible to wheelchair users, a project backed by Neath CVS and Neath Port Talbot Council.
At present, we host football for two men's teams, two women's teams, ten FAW accredited academies along with several grassroot teams. Our vision is to successfully introduce and launch a disability and walking team by 2022 this, along with our aim of being granted Tier 1 status at the Old Road, is a vital part to our continued investment into our community.
Integral to our ambitions to develop our Academy and attain the required Welsh Premier League license, the next phase of development is being announced. The extension of the Old Road pitch is another example of our commitment to developing the Old Road and achieving our ambition to return our club to Wales' Elite league - the Welsh Premier League.
This extension plan has provided us with the ideal opportunity to deal with several trees lining the boundary of our ground, which have been deemed unsafe, as they run parallel to our spectator's area and a public footpath - working in conjunction with the local authority, the club will carry out essential landscaping including the removal of several trees and repositioning of the boundary fence.
As a club, we remain committed to upholding our green philosophy by working closely with the local authority to replant and maintain several new varieties of trees on the boundary before the turn of the year.
A club spokesperson said' We would like to thank the Local Authority and our local councillor for continuing to work with the club to improve facilities within the Old Road Ground.
02.03.2021