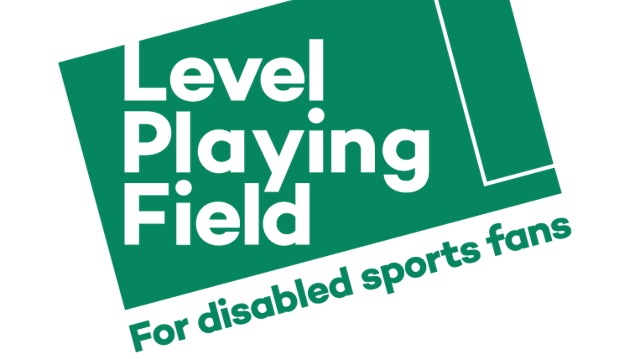 This season Briton Ferry Llansawel AFC are supporting Level Playing Fields Annual Weeks of Action Campaign.
The Campaigns objective is to shine a light on the positive work that goes on in clubs and other organizations towards access and inclusion and ultimately encourage more fans with disabilities to come and watch the beautiful game.
As a club we are continually trying to improve the Old Road Ground in order to provide a better match day experience for all supporters but especially those with disabilities.
Over that past season we have looked at making the ground even more accessible by widening the path around to the Macron Stand, building a designated bay for wheelchair users and assistants and making sure obstructions are painted in high visibility for partially sighted, but we want to continue to do so much more.
The plan moving forward is to improve access outside into the ground, improving disability parking on site, recruiting volunteers with disabilities and also forming a Briton Ferry Llansawel AFC PAN disability team.
As a club over the next few years, we aim to continue the good work already started by ensuring that all our staff and volunteers receive the best possible training and are aware how to support people's needs around the ground.
We will do this by continuing to consult with disabled supporters. The club has appointed a dedicated Disability Access Officer to lead on this work which has included the development of a close link with a local dementia charity who themselves have provided feedback on how the club can improve the ground through regular site visits.
The ongoing developments do come at a cost and we are extremely grateful of the funding received over the last 12 months from Neath CVS and the National Lottery Awards for All that has allowed us to complete the improvements to date.
Finally we look forward to welcoming the public and supporters back to the ground in 2021 and hope everyone has stayed safe over the last 12 months.